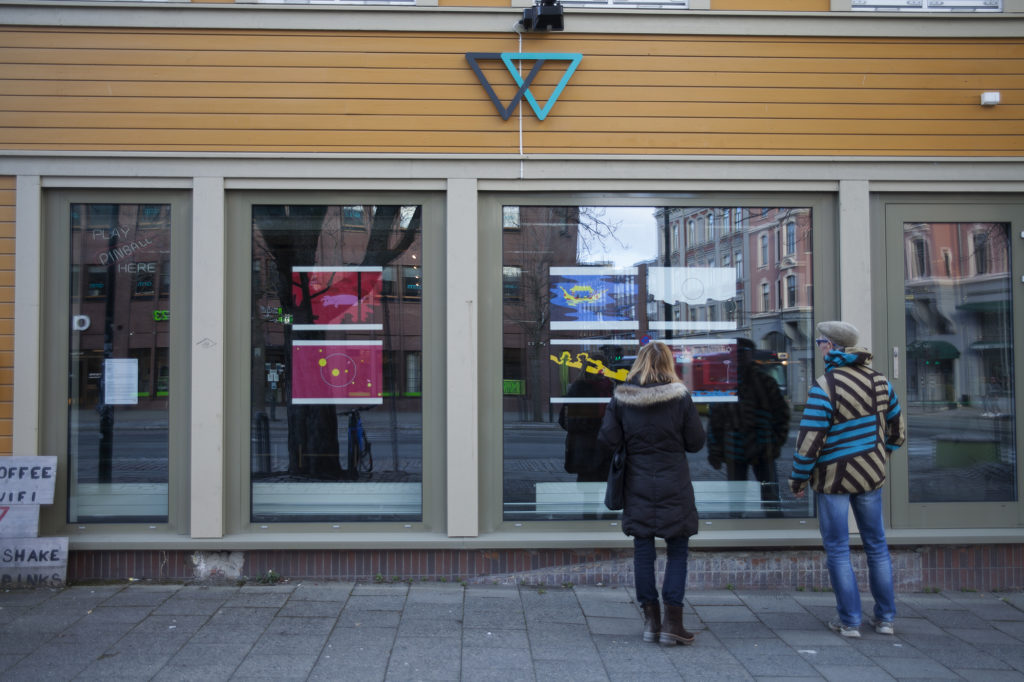 MS Paint
Digital grafikk, 6 stk á 59,4 x 42 cm (10+1AP)
3000 NOK + 5%
I denne serien tar Rudjord opp en gammel arbeidsmetode. Grafikken hun viser er laget i et begrenset og simpelt tegneprogram: MS Paint. Et verktøy hun kjenner godt, men ikke har brukt på over 10 år. Hva skjer når vi tar opp det vi har forlatt?

MS Paint er et røft tegneprogram Rudjord har vokset opp med, som barn på tidlig 2000-tall, som hun nå bruker som et grafikkverktøy i seg selv, og som en refleksjon i tid. Programmets begrensninger og flathet, har et særegent uttrykk som kunstneren arbeider aktivt med. Gjennom fargesterke flater spiller bildene på hva det vil si å erindre en tapt verden og hva samtidskunst er i dag.

Vilde Rudjord (1995, Norge) er avgangsstudent ved kunstakademiet i Trondheim. I 2017 mottok hun Gerdi Jacobs kunstnerstipend. Rudjords verker befinner seg oftest mellom spennet mellom maleri og grafikk, og installasjon. Rudjord er inspirert av popkulturelle fenomener, som lett tilgjengelig vitenskaper, sosiale medier og grafiske romaner.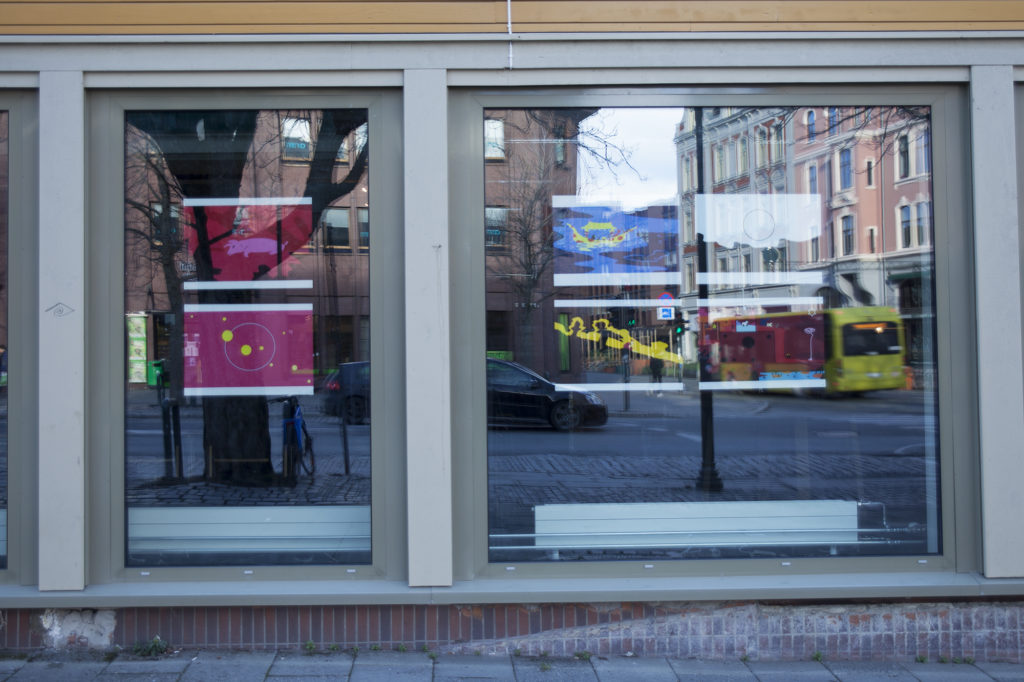 /
MS Paint
Digital print, 59,4 x 42 cm each (10+1AP)
3000 NOK + 5%
In this series of work Rudjord revisits an old technique. The graphics she is showing is made in a limited and simple drawing program: MS Paint. A tools she knows well, but haven't used in over 10 years. What happens when revisits something we've left behind?

Rudjord grew up with this rough drawing program as a child of early 2000, and she is now using it as a graphic tool by itself, and as a reflection on time. The program's limitations and flatness has a distinctive expression which the artist is actively working with. Through bright colored areas the images play on the notion of a lost world and what contemporary art is today.
Vilde Rudjord (1995, Norway) is a graduating student at the Academy of Fine Arts in Trondheim. In 2017 she received the Gerdi Jacobs arts stipend. Rudjords works lie in the span between painting, graphic and installation. Rudjord is inspired by pop-cultural phenomenons, easily accessed science, social media and graphic novelles.